Faculty Spotlight: Ross Harris
More stories from Avery Kammeyer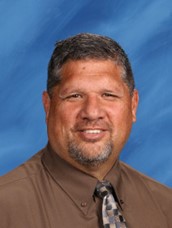 Ross Harris is one of the best vice principals ever! He is one of three at our school. He has been at three different schools, and his favorite by far is davis! He spent 8 years at Bountiful high school with wilkey also being a vice principal. Ross was also at clearfield high school for 5 years, and hes been at davis for 5 years also. All together hes been part of the facualty for 17 years and this is his 18th year.
When asking ross about any fun stories he has had over the years, he said:
"At clearfield high we had this one teacher who was not from america. She came over to teach chinese. and one time we got a call from her during lunch and she really needed us to come down. So we all went downstairs and she told us what happened, a student snuck into her class room and did something innapropriate. She was yelling and was saying," Im a good teacher. I come to America. I buy car. I eat donuts. This doesnt happen in china." It was so hard to not just laugh but you honestly just felt bad".
Ross said the hardest part of his job is not being able to interact with the students as much as he would like to. The teachers get student interaction all day everyday and sometimes he can be at the school and yet not get any. His favorite days are when he can be with students and not have that many meetings.
He graduated with his bachelor degree from southern utah univerisy and then got his masters degree at utah state.
Everyone loves Ross Harris and we are so happy to have him here at davis high school!