Save it or shave it!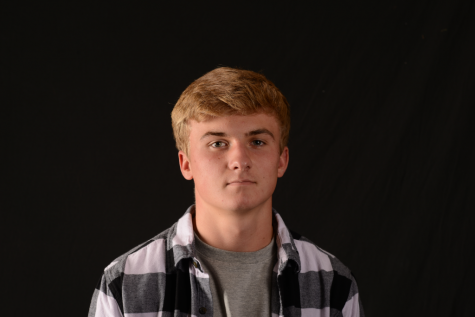 More stories from Owen Capel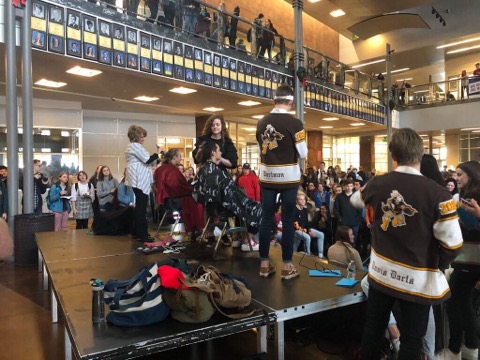 This week was the conclusion of the annual Davis High tradition, the "save it or shave it" competition. Lots of beautiful hair was at stake this year, and the match ups were more intense than ever. Some of the highlighted match ups were Hannah Loveland vs. Quaid Rasmussen, and Julie Walker vs. Brody Inman.
The losers of these two match ups, unfortunately, were Quaid and Julie. Many people know Quaid for his long, beautiful, and luscious locks of hair. It was a very sad sight to see them chopped off. Many students gathered in the commons to witness the chopping of the hair of the competitors. Here's how some of the competitors felt about participating.
"Honestly it was very scary because ya boy got a weird looking head and didn't want to buzz it, but all in all it was a party," shared Brody Inman, Senior.
Brody was victorious in his match up against Julie Walker, and raised 65 dollars in donations. Fortunately for him, he did not have to cut off his gorgeous hair, and expose his weird looking head. This was mostly made possible by generous donations from many of his friends and peers.
Quaid Rasmussen was not as fortunate. He fell short in his match up against Hannah Loveland, and his trademark hair, which he has been growing for years, was chopped into a rather stylish mullet, held back in a ponytail. In fact, he did the honor himself, and cut his own hair! He kind of looked like a founding father, charging into battle against the British. He wielded his sheared locks with pride as he marched off the stage.
"I will miss it, but I also won't. The hardest part is going to be doing my hair in the morning. After not having to do it for years I don't know what I'm doing," shared Quaid Rasmussen, Senior.
The donations to the save it or shave it competitors were added to the sub 4 santa total, and helped contribute to us reaching our goal of 20,000 dollars. Thank you to all those who donated.
About the Contributor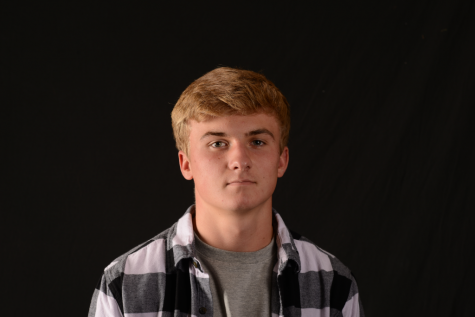 Owen Capel, Journalism Writer
I'm Owen Capel. I enjoy fishing and football, that's pretty much it.