Symbolism in music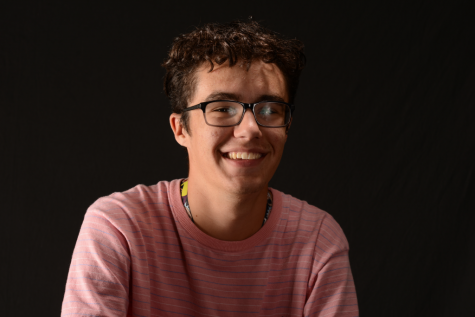 More stories from Dallin Nelson
Sometimes when I listen to music, I really have to ask myself what it means. Most of the time, songs have an interesting, apparent meaning. Some songs though, have some of the deepest meanings there are. Sometimes it depends on the listener to interpret the meaning in their own way. ALONE, PART 3 is a song by XXXTENTACION, a rap artist who died almost 2 years ago now. This song in particular means a lot to me and it radiates so much meaning in just two minutes. ALONE, PART 3 contains the symbol of sadness as well as passion and power.
To start off, depression is a very serious issue so before you think that I am identifying it with nothing but the title, just let me explain. The title says a lot of things about a song and can mean even more. X talks about not being able to find anyone at the beginning of the song when he says, "I can't seem to find someone's shoulder… who will I rely on when it's over?" He clearly struggles with the thought of being alone but then goes on to say, "Better on my own when it's all over." It is almost like he has accepted the fact of being alone which suggests that he has perhaps given up. Being alone can be healthy to some extent but this is killing him to the point of just not caring anymore.
Next, some of the most powerful phrases in songs are questions. They really make you think from a different perspective. He asks lots of questions in this song that are somewhat rhetorical questions that he thinks to himself, but never answers. The most moving question in this song for me is "What is my worth?" he is so broken inside because he doesn't know himself and doesn't know what to do. Throughout the song, he asks, "so when I'm weak, who do I call?" and then "What do I do? Do I run?" and finally, "What is my worth?" the first two questions are basically saying that he doesn't know who he can turn to for help and he gets confused, and maybe even a little panicked and just wants to run. Finally, when he says, "What is my worth?", he says it twice. This just emphasizes the importance and power of this question. It is a plea for help, meaning, and closure for his questions.
X shows us the severity of his depression by saying what has happened to him both physically and mentally. His mind and soul are restless, and he is just torn down by everything. He says, "I'm tired of hate, I'm tired of love". He is just done with loving and hating and feeling at all. It has gotten so bad that he says, "I've dug my nails into my arms".
X's music has a powerful meaning and can help you cope with your pain by relating to others. He sings about things that are real and things that matter, and most importantly, he sings with passion and power. Music is powerful, and music can heal and save lives.
"I advise you to not hide your feelings, don't pretend to be okay when you're not okay, don't pretend to be happy when you're sad, it'll only lead to your misery," commented Jahseh Onfroy.
About the Contributor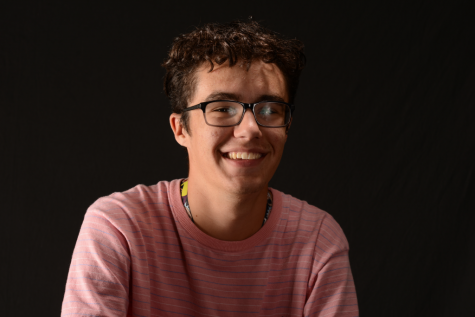 Dallin Nelson, Journalism Writer