The infamous "Childish Gambino"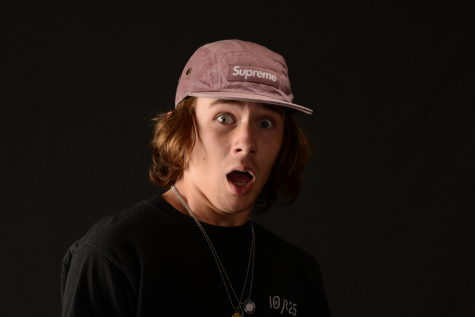 More stories from Isaac Whipple
Who is the most talented person you know? someone in your family? a famous actor? Meet Donald Glover, otherwise known as "Childish Gambino". Donald is debatably the most talented man in the world more famously known by his stage name "Childish Gambino" Gambino is a rapper/singer who is also known to produce the majority of his music.
Donald Glover was born on September 25, 1983, on an airforce base in California. Glover grew up loving comedy and was voted "most likely to write for the Simpsons" in highschool. Glover worked on a youtube channel "Derrick Comedy" where he did skits and eventually made a movie based on his popular skit series "Mystery Team". When Gambino was 23 he was hired to write for "30 Rock" on NBC. Gambino also did some standup comedy and you can find a few of his shows on Netflix or youtube.
Gambino later discovered he had more talents than just comedy and he began to rap and release albums such as "EP", "Camp", "Because the Internet", "Kauai", and "Awaken, My Love" With his later work such as his hit single "This Is America" When the music video Released for "This Is America" directed by Gambino himself the internet blew up. Everyone was talking about the lyrics and the symbolism he hid in his video depicting hard truths about America. He was later asked to describe his video and he politely refused to leave it up for everyone's interpretation.
Gambinos fans were slightly shocked by the music change Gambino made on his 2016 album "Awaken My Love" where instead of rapping Gambino Spends most of his time Singing over mellow beats he produced himself. "RedBone" another one of his Breakout hits blew up and many memes were made making it super popular with teens and young adults alike.
In the middle of all this time Gambino spent working on music he was always busy with either acting or directing. in 2016 Glover created the television series "Atlanta" which he stars in and occasionally directs. he was also apart of the sitcom "Community". since then he has later been in movies such as "Spiderman Homecoming", "Lazarus Effect" and he was cast as the young Lando Calrissian in the Star Wars Spinoff "Solo". Glover is even the voice of teenage Simba in the 2019 "The Lion King".
Coachella last year was huge for Gambino, not only did he put on an amazing performance he also held a showing for a short film created and directed by himself titled "Guava Island" which is a story about a musician who tries to bring an entire island together through his music and of course in classic Gambino style Glover plays the young musician.
Gambino is a very private person with a wife and two kids which only one of the children names has been released to the public. While Gambino doesn't tend to stunt a lot of Jewelry or super cars he is really into fashion, he spends most of his money on clothes. He has an extensive Gucci Collection it is rumored he has at least one piece from every drop. Another thing that followed Coachella was the Release of the shoes he had been working on with Adidas, 3different pairs were released with 3 separate commercials for each, the shoes take a different approach saying they look better worn out not crispy clean.
"I like endings, I think it is important to progress" – Donald Glover
In 2019 Childish Gambino won 4 Grammys "This Is America" and back in 2018 he won the best R&B performance of "Redbone" off his album "Awaken my love!". Gambino was nominated for a few awards back in 2015 for the best rap album "Because The Internet" and although it didn't win, it proves his talent and energy his puts into his work. "Because The Internet" is a classic album loved by Gambino fans alike. Gambino is a man of many talents and while he is a private person who doesn't like to stay in the spotlight it is sometimes hard to know what is coming up.
Whatever it is he is working on it never fails to impress, be sure to look out for what his next move may be. One of the projects he is currently working on "Atlanta" season 3 is rumored to release sometime 2020. Many fans are waiting on the next and "final" album said Gambino in his Grammy speech. Donald Glover proves time and time again how talented he is in many different categories. He is definitely an artist to keep your eye on.
About the Contributor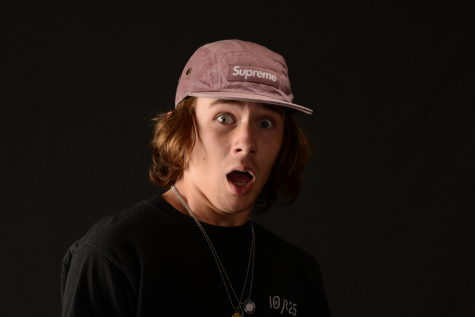 Isaac Whipple, Journalism Editor
"I feel like I'm too busy writing history to read it." – Kanye West