Donald Glover saves 2020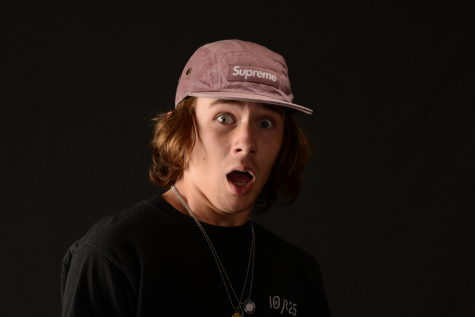 More stories from Isaac Whipple
Donald Glover, otherwise known as "Childish Gambino," the famous singer/rapper surprised his few fans awake around 1 o'clock early Sunday morning (mar. 15). Glover perhaps dropped the album for his fans to enjoy during this global pandemic. However, the album was only able to be streamed from https://donaldgloverpresents.com/ and it was only enjoyed by the few up that early as it was only streamed for 12 hours and stopped playing around noon.
The album then titled "Donald Glover Presents" contains tracks with features such as 21 Savage, SZA, and Ariana Grande. There are 12 tracks on the album which could be Gambino's Last, or so he stated in his Grammy's speech.
"I like endings I think they are important to progress."
Glover also said that he has a few things planned but he'd rather not talk about it.
"Sometimes I think the way you get to the gift, is more important than the gift," said Glover.
Some fans were left disappointed if they didn't get to listen to Gambino's album in the short time that they had to do so. However, a time began on the website a few days after the initial release, hopefully leading up to a final release everywhere. When the timer began to run low and eventually run out, fans everywhere were not disappointed to see his album release.
On March 22 the long-awaited album from the infamous Childish Gambino released titled, "3.15.20" possibly titled after the first initial tease of the album released on 3/15/2020. What happened this certain day? Did Gambino release it for some special purpose on that date? It is all up for discussion as it is sometimes hard to get Glover to speak on any of his work. Donald Glover is a very Private person, read more about him in another one of our stories, https://www.davishighnews.com/15829/opinion/the-infamous-childish-gambino/
Glover had planned to release his latest and final season of "Atlanta" on March 1st, However, it was postponed to now release in 2021. "Atlanta" is Glover's hit television series he created, stars in, and occasionally directs at times. "Atlanta" fans, however, will be happy to hear that with the postponement of the release fans will now get more of the series. 10 episodes of season 3 are scheduled to release early that year, and the now final season 4 with 8 episodes coming out some time that fall. With the Corona Virus pandemic everywhere fans hope the seasons filming doesn't get pushed back even more.
What is next from Donald Glover? It is always hard to tell, whatever it may be fans everywhere are always awaiting his next move whether it be more music, acting or directing. Go listen to his latest album streaming everywhere right now!
About the Writer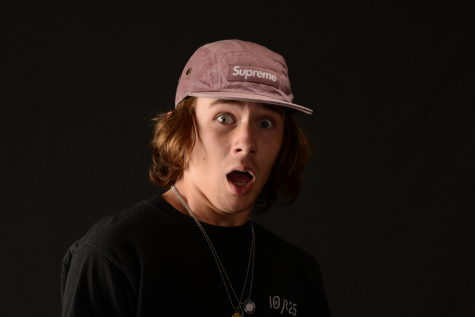 Isaac Whipple, Journalism Editor
"I feel like I'm too busy writing history to read it." – Kanye West