Trevan Leonhardt represents Davis at State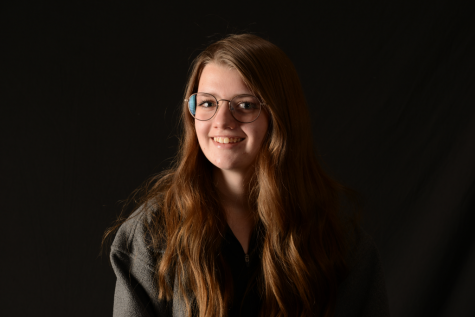 More stories from Claire Young
Trevan Leonhardt, a senior on the Davis High Varsity Basketball team loves the sport he plays and is a brother to his teammates on and off the court.
Trevan has been playing basketball since he was just 2 years old and still has the same enthusiasm for the sport today as he did the first time he dribbled the ball. When he was younger, he played on junior jazz teams and many other recreational and city league teams. As he's gotten older, he has played on travel and competition teams as well as school teams including those at Centennial Jr. High and Davis High School where he currently plays on the varsity team.
Basketball has become a major part of the young athlete's life and he has developed a strong love and respect for the sport.
"Basketball is hard."
He says.
"It takes a lot of practice and work, but since it is hard, it makes it that much more fun and satisfying when you do well or achieve a goal."
As with most clubs or sports, being a member of the basketball team ensures meeting new people and, hopefully, making new friends. Trevan explained that the dynamic and success of the team revolves particularly around the overall vibe of the team and the relationships among members. To ensure a successful season, it has been a goal for Trevan and his teammates to reach out to each other more and become better friends.
The seniors on the team, including Trevan, have really taken ownership of this goal.
"Our senior class for sure has been super welcoming to everyone, especially to the younger guys because they are still finding themselves. We have a few ninth graders on the team as well, so we really try to look out for those guys. The team is definitely a family culture-we all have each other's backs."
Trevan states.
This ongoing effort is not only reflected in the on-court success of the team, but also in their activities off court. Recently, the team went on a trip together where they bonded and developed even stronger friendships.
"The trip affected my relationships with the other guys in a really good way. Most of the time, in the season, you just practice with each other and you know each other on the basketball court. Of course, you become friends and you hang out, but when you go on a trip with your teammates, you get to room with some guys that you might not have known as well and you get to see how they act off court."
Trevan explained.
This team trip provided teammates the opportunity to learn more about each other and to interact with each other in a whole new situation. With state tournaments coming up just around the corner, Trevan reflected on the past season with enthusiasm and hopefulness.
"We're having a really good season! We won region recently which was one of our biggest goals. Our other goal was to win state so hopefully soon we can say that about ourselves. We feel really proud about how we've played in the season so far, and we are feeling super confident going into state. As long as we stay focused and keep winning these games, we'll get there."
Trevan says.
Trevan feels at home on the court and him and his teammates have become a family. His influence on the team is undeniable and Davis High roots for him as he leads his teammates to state.