Tennis Season Preview
More stories from Kainoa Sorensen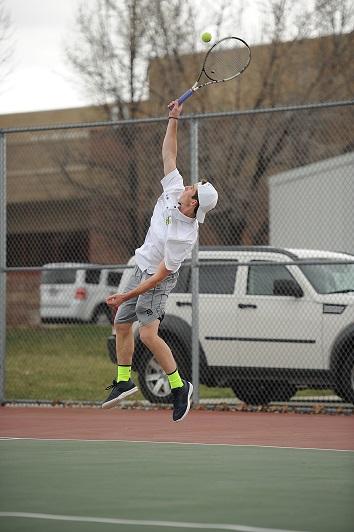 The tennis season has started! Davis Highs tennis team is working hard to win their way to the top. They just had their very first pre-season game yesterday and despite their loss, it is only the beginning of the season. The team has 2 more games next week.
The team consists of 16 players and some of which played on the team the previous year. Last years tennis team did very well and they have a Region Title, as well as, the fact that they placed higher in State than they ever have. They are looking to crush this season and win State!
Lexi Turley is the tennis coach for both girls and boys teams. She is very excited for the upcoming season and to work with the kids. She has been working with tennis team for about a year and a half, and she loves what she does. She is also an Sophomore English teacher here at Davis high.
"I am very excited for this upcoming season, and I am excited to work with the talent and great work ethic the boys bring to this team!"
Said Lexi Turley, Tennis Coach.
We are so excited for this tennis season and can't wait to see what our tennis team is capable of.