Cesar Calvillo: Davis High Alumni Student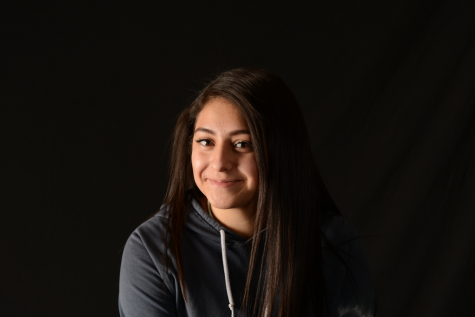 More stories from Gladys Calvillo
Cesar Calvillo graduated from, 'Dear old Davis High School,' in the year 2017 and is out facing the real world and reminiscing on his years at Davis High School.
Cesar describes the opportunity of graduating from Davis high school as the most high honor and includes the value it has.
"…It's been a great feeling to know that I was set up with such a prominent education from Davis High School, really set me apart from other students in the past."
Cesar's time here was something he enjoyed very much because while he attend he was heavily involved in the school. Starting his freshman year, when he was on the football team and continued on the team until his senior year. During his senior season of football he got the opportunity to be a team captain. When asked what he misses most he said,
" … I really loved my time at Davis and I wouldn't trade it for the world."
Cesar was also the Vice President Student Body Officer, which he adored being able to have the opportunity to take a leadership role in the high school. This was a great opportunity for him meet new friends. The friends he made while holding this position are some of his closest friends to this day.
"It was really unique in the sense that it was my first opportunity as a student government leader of some sort. I'd always led in other scenarios like on the football field team, or in scouts or anything like that, but it was really different because as an officer everybody knows you and you're expected to have a smile on your face which was easy for me because I was always smiling anyways."
Becoming an officer really helped him become friends with more people. One friend became very close with was Hayden Prows a friend he made at Davis and still spends time with him almost every weekend now at 20 year olds.
Cesar attended Snow College to receive his Associates degree where he was able to represent Snow as an Ambassador. He is now attending Weber State University studying Business Administration in hopes to receive his Bachelor's degree and is also work construction for ISEC to pay for his schooling.
Cesar Calvillo was an outstanding student and representative for Davis High and continues to represent that legacy through his success in schooling and work, while carrying on the Davis High name.