Davis High debaters succeed at National Qualifiers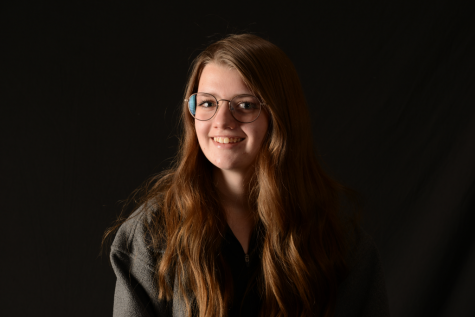 More stories from Claire Young
Debate has become a very prominent high school activity and has allowed participators to prove and develop their skills in many different ways. Participating in debate has proven to be a fun and engaging way for high school students to develop intellectually and socially.
"Debate is, essentially, a search for truth by testing opposing claims. You propose something and then you get it contradicted and that's how we search for the truth," explains debate competitor Sugar Santillan.
Students participate in this "search for truth" by learning about different topics, preparing cases for those issues with evidence, arguments, and responses to possible counterarguments. These activities allow students to develop strong speaking, writing, and analytical skills and to learn more about global issues. The team aspect of debate also allows high school students to make good friendships.
"My favorite thing about debate is the people. The group around us is just incredible. There's a lot of people that love you and support you. Also, you're surrounded with people not only from your own school but also different schools. I have a lot of friends from different schools that I've met from competing," states Sugar Santillan.
Davis High's debate team represented their school at National Qualifiers last week where they had enormous success and made their fellow students very proud. Performing well at the National Qualifiers tournament allows competitors to advance to Nationals, which is a major tournament in which people from every district in the country competes. Usually, the competitors who place in the top 4 of top 2 in each event advance. 7 Davis High debate students qualified for Nationals: Sarah Hunter, Savanah Brown, Alexandra Smith, Ella Nebeker, Sam Copa, Meilani Downs, and Sugar Santillan.
Davis High's debate team was expected to attend the 6A State tournament, however, due to recent health concerns, the tournament has been canceled until further notice. While members of the team feel very disappointed about the cancellation of the upcoming competition, they are grateful for the break as tournaments can be extremely trying on competitors.
"It's unfortunate, but we as a team are glad to have a break. We have been competing every week for a long time so not having a tournament this weekend is a breath of fresh air. It was our last tournament though so we're sad to see it go," says debate team members Kennedie Shepherd and Porter Archibald.
Despite the fact that they are not able to attend the state tournament, Davis High School's debate team have certainly proven themselves both in their performance at National Qualifiers and in their overall skills as a team.