Swim Team Takes the Lead
More stories from Carson Rigby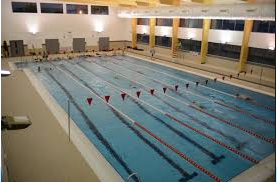 The 2021 swim team has worked as hard as possible to ensure their success. Throughout 2020 and 2021, they have had to endure the struggles of Covid-19. However, even still, they work hard and thrive.
While many people have been taken by surprise, Davis High sports continue to progress the same, if not more than before. "I work my butt off for these sports, but in the end, I know it's worth it," Marcus William says.
At Davis High students try to push their limits and excel past what everyone expected, even when they are in the toughest of times. The swim team is ready for their challenges and won't let anything stand in their way." If I keep working, in the future I'll have more options and probably succeed," Marcus said.
After the recent games in February, Davis High's swim team is thrilled to face yet another challenge. In last month's regional, they made their success known as they passed with flying colors. "I wasn't even surprised, after all we have worked our tail ends off," Marcus says.
The swim teams offers no mercy as they plan to continue this amazing streak and show other schools that through hard work and dedication, they can make it.