How you can support Ukraine
More stories from McKinna Baird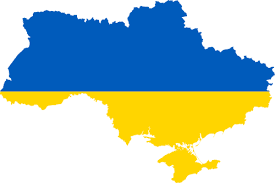 Americans, in general, have chosen to "stand with Ukraine". Most anyone with social media has seen people post show support with performative posts with a blue and yellow theme, or post headlines and videos that may not be credible.
            Amidst the confusion, misinformation and action that ends with an Instagram story, many people are left wondering what they can do to make a difference.
            Below are links to donation pages and a guide to checking the reliability of your sources.
Where to donate:
How to avoid misinformation:
About the Writer
McKinna Baird
The inner machinations of my mind are an enigma. -Patrick Star