Brooke Higley
More stories from Annie Haycock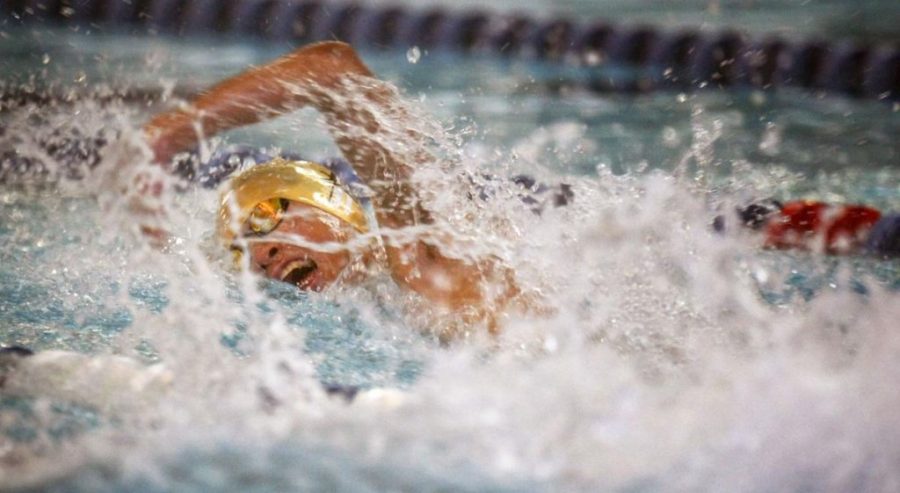 Brook Higley is a senior at Davis high school. She competes on the Davis Swim team and is very devoted to defend the tradition.
Higley's favorite part about being on the swim team is the people. There is not a lot of drama and the team has great chemistry. However the dating life within the swim team could say otherwise.
"0% of swim relationships work out"
Higley's experience with dating life on the swim team has lead to the conclusion that "Dating makes Drama".
On the other side of things, Higley talked about the competitive environment that the swim team is surrounded by. At practices, they train alongside Layton and Northridge. But there biggest rivalry is weber and Syracuse. " The girls are always battling to beat weber at regions, and the boys battle against Syracuse to take the winning title home"
While Higley is very devoted to the swim team she is also a successful student. Her favorite class at Davis high is U.S government with Mr. Roundy. "He makes it fun, and I have it first period and he projects his voice very loud so it helps wake me up" Higley than states that her least favorite class at Davis High is foods and nutrition. " It is very boring, all we do is take notes and listen to lectures. But it is worth it because we get college credit out of it". Higley doesn't believe in homework and refuses to open up her backpack while she is in the safe secure sanctuary of her home.
"homework is a disgrace and should just be completed during school"
Higley is an amazing student athlete but she does indeed have a life outside of swim and school. A typical day in the world of miss Higley consists of many adventures. After a hard day of practice her favorite thing to do is whip up a bowl of cereal and drink high quality chocolate milk. She then devotes herself to  working at "Z-Brothers pizza" in Layton Utah.
One of the things she loves to do after a long day is watch the T.V. show lost with her mom and sister.
Brooke Higley is an amazing swimmer and dedicated high school student. She is a very driven and optimistic being, and most definitely has a bright future ahead of her.
About the Writer
Annie Haycock
My life is like a soundtrack I wrote to the beat - Snoop Dogg/Dr. Dre