Greta Svagrova
More stories from Annie Haycock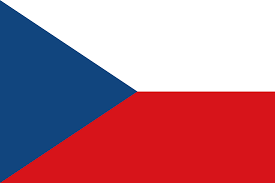 Who is Greta Svagrova you ask? Well to put it simply she is an absolute queen, a legend, and she is an exotic student from the Czech Republic enrolled here at Davis high. She is a senior and will be graduating here in a couple of weeks.
Svagrova tells us about the major differences in culture between Kaysville Utah and the Czech republic. "Everything is different." Svagrova says "The language is different and historically different in nature. In the Czech republic there is much more depth in the historical significance and has cooler history than here in Utah. The food is very different and everything in the Czech has a story or a tradition to go along with it. From my experience people seem to be more open minded there and there isn't a dominant religion. Everyone there is mostly ashiest and here everyone is a Mormon."
As Svagrova has been adapting to the new cultures of Utah throughout her years, she tells us about what her favorite thing about Davis high school is. "My friends! I love socializing with Americans and having a life." Svagrova says her favorite class her senior year has been "AP art history with Mrs. wright, Mer is literally so awesome and makes that class so interesting and fun to learn about."
As Svagrova is wrapping up her high school career. she has had to figure out what she is going to do in her future. Svagrova says "I am going to be an actor. This summer I am moving back to the Czech republic and working on performing an Anne frank documentary till October. Then I am moving to California to become an aspiring actor."
Svagrova is a track runner, loves to act, dance and sing and is a very multicultural woman and can speak three different languages fluently. She is an icon and has a very bright future waiting ahead.
About the Contributor
Annie Haycock
My life is like a soundtrack I wrote to the beat - Snoop Dogg/Dr. Dre