Davis High track begins new season
More stories from Katie Swain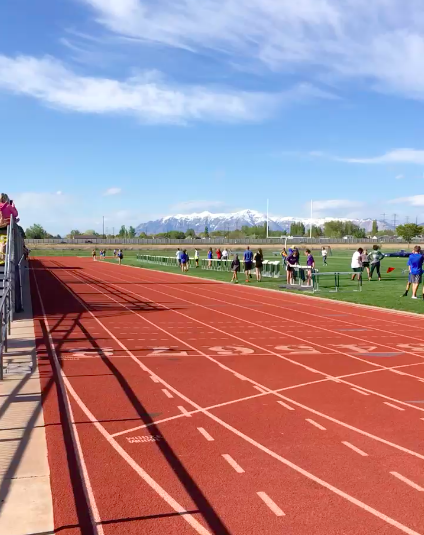 With the beginning of spring also marks the beginning of tack season and the team is getting ready to win state this year.
The team had their first meet last week and another this week only for the distance runners and throwers because of the cold. The Alumni meet is always the first outdoor meet of the year and is always a lot of fun for the team. "Track meets are always fun," states Anderson Perry.
Many track members acknowledge the best part of the team is having friends on the team. "I'm there for the people," confirms Colby Cox. Everyone is supportive of each other which creates a great environment. "There is a pretty good team chemistry this year," Perry added.
Some of the track kids even admitted to not even liking running. "Running sucks but it's better than not running," confessed Carter Green. Most of the members of the team are there just to hang out with friends at practice and meets.
Carson Stettler notes the best part of track is, "the ability to compete both as an induvial while being part of a team and working together to be better as a whole."
The team is confident in their chance at state this year. "We have a good chance at placing well, better than last year," Perry stated. Most of the members agreed that Syracuse was their biggest competition for state this year.
The distance runners argued over which event was the best. Most agreed, however, they preferred Cross Country over track. Explaining that the courses are better because they aren't running in circles like they do on the track.
"Join track" – Carter Green