8 Tips on How to Get The Perfect Yearbook Photo
More stories from Hope Preston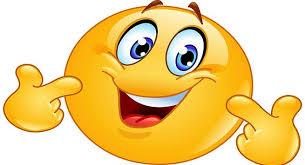 6:30 A.M…. your alarm sounds… you realize today is picture day. Your palms start to sweat you look in the mirror at your dark eye circles and realize you didn't get enough sleep. You've done this every year of your academic career and you hate the thought of your picture being etched into eternity through your yearbook. If this sounds like you on a yearly basis, here are some tips and ideas to help you get by from wikihow.com.
1-"Get your beauty sleep"- Nobody wants those dark rings under the eyes. Get plenty of sleep the night before.
2-"Ensure you get up at a reasonable hour"- Running late can be the biggest mistake you make on picture day. Get up early so that you aren't rushed while getting ready.
3-"Pick an outfit you love"- Pick a shirt that compliments you. Is your skin warm or cool toned? What colors make your eyes pop?
4″Practice smiling in the mirror"- This will help you find out which type of smile looks best on you.
5-"Sit tall and extend your neck out"- Suggestions say that this posture provides an extra boost of confidence for your picture.
6-"Think of a good memory"- Before the photographer takes the photo, think of a good memory or something funny to help you smile naturally.
7-"Glance late"- Wait until the photographer counts to 3 to glance at the camera. You'll look fresh and happy instead of boring.
8-"Make sure you don't overdue it on the makeup"- Make sure to use neutral tones, but you'll great either way.
Picture day is during your English class August 30th and August 31st. Here are a couple of reminders from our administration.
Students, please be sure to be respectful of the yearbook photo process.  Students that switch photos or give false names will face the following consequences. 
They will not receive an activity card.
They will be given an administrative
They will be fined.