Whats Going on in Kaysville
Hang on for a minute...we're trying to find some more stories you might like.
More stories from Isaac Howard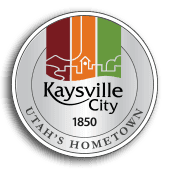 This month in Kaysville we have quite a bit going on. On the 1st of the month they are having a Food Truck Roundup and Town Funday that will have a couple of food trucks, and it will be a great opportunity to meet new people and have fun! On the third it is Labor day which means no school, so you can sit back, relax and take a break. On the 7th  Sam Morgan is hosting a 5k for people to go participate in and support their school. On the 8th there is the Wasatch 100 endurance race that you can take part in if you are into running, because it seems like a long race! There is also another food truck round up on the 8th as well, so if you cant make the one on the first you should definitely try to make it! The 15th- 30th is basketball registration so if you would like to play the game or even learn the sport that would be really cool to participate in. On the 15th there is yet another food truck roundup so if you cannot make any of the other ones you should go try it, because buying food from a truck makes it taste 10 times better than at a resturant, also the 22nd has a food truck day as well. On the 29th there is a fundraiser for Reading Horizons which includes a silent auction and a 5k that you can participate in if you would like to help a great cause. Thats all for this month, October should be fun!