Coach Sims: The endless juggle of fatherhood and coaching
More stories from Jake Sampson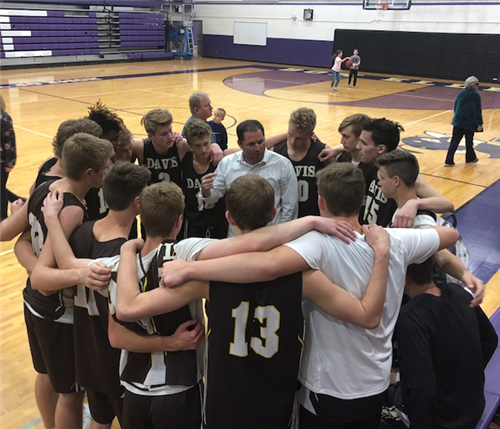 The juggling of being a father and a Head Coach is one that can turn quite stressful. Coach Sims is a wonderful example of how to balance life and family. Coach Sims is the head basketball coach at Davis High School. Sims has had a successful career at Davis, not only on the basketball court but also with athletes in the classroom. The Davis High basketball team while he has been here at Davis has averaged over a 3.5 in GPA. Sim's players also look up to him as a father figure.
Coach Sims was asked how he balances his time with being a father and being a basketball coach. He said:
"I'm going to be a father a lot longer then I will be a basketball coach." Sims added,"I try to keep that in perspective even though it is difficult at times." Sims is known for making all his basketball players feel comfortable to come and approach about anything.
A question about what he likes most about Davis and he said "It is great community and a lot of good and successful people live in it. I love that this school has high expectations and just an all around great school."
We talked about the basketball team for this up coming year and he believes team can do special things. His response in regards to this years team success was direct:
"If we defend and rebound, then we will have a successful year."
Look to the Davis High gymnasium this fall to see Coach Sims in action.