Davis Football secures playoff birth off the leg of Will Ferrin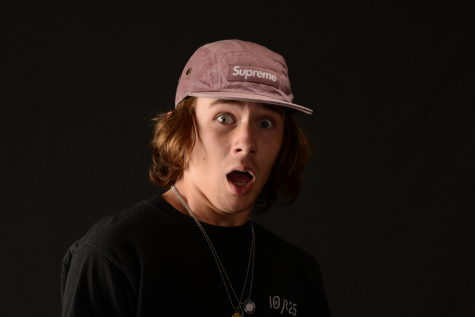 More stories from Isaac Whipple
The score is 14 : 17 The Davis Darts are up by three in the fourth quarter. The odds are in Northridge's favor playing at their home field. The crowd is going berserk, it's so loud and through all that noise you have to concentrate to kick a crucial field goal to extend the lead.
On October 5 Davis met Northridge on their Layton field for one of their closest games of the season. The final score of the game was 23 Davis and 14 Northridge, the darts were up by 14 in the third quarter when Northridge scored and tried making an attempt at a comeback. Will Ferrin the star kicker of Davis came through to beat Northridge last Friday as he scored 3 field goals, one of which was during the third quarter to keep the Knights at bay. 
"I try not to get too caught up in the game, it stresses me out." Said the star kicker of the Darts Will Ferrin. "There was some added pressure on the last field goal because it put us up by more than one possession, but it was a really short kick, so I didn't think too much about it." 
The conditions were wet and slippery. So to successfully kick three field goals was no slice of cake.
"It was our first time playing on grass this season and the field was really muddy and slippery." "I have a lot of experience so it's easier than it used to be, but one thing I do is try to not get too into the game and keep focused on my thing." 
The Darts have Will Ferrin to thank for much of their success this season as he has been a perfect 11 for 11 on point after attempts. As well as a region leading 8 for 11 on field goal attempts.
"I've always loved football but grew up playing soccer. In 5th grade I joined a youth team as the kicker." 
The Darts were also able to capitalize on turnovers. Including Tate Gardner's two interceptions in the second quarter followed by a Trey Baggett 30 yard touchdown to go along with his 5 receptions and 82 yards to lead the Darts.
In the end the Davis Darts conquered the Northridge Knights with a final score of 23 to 14. Will Ferrin #83 made the game complete with his three field goals to success.
About the Contributor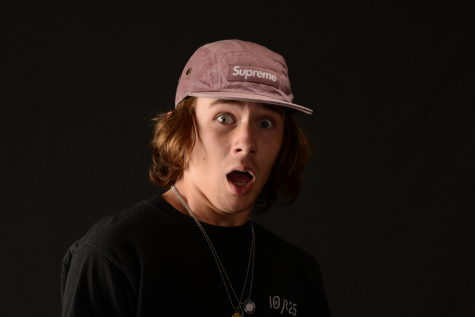 Isaac Whipple, Journalism Editor
"I feel like I'm too busy writing history to read it." – Kanye West