Best Singers at Davis High Sing at the Tabernacle for All-State Choir
More stories from Gabe Edwards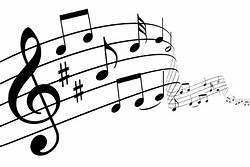 The Davis High choir is amazingly talented and works hard to give us a good performance. But did you know that this Saturday you can see the most talented singers from each high school perform live right before your own eyes?
"All across Utah all performing great choral music in an exceptional performance hall." According to Mrs. May, the choir teacher here at Davis High.
This unreal event is called All-State Choir. Like stated above, it will have the best singers from each high school in the state of Utah come together for a performance that will surely be remembered throughout the years.
There are ten students from Davis High that will be performing there, they are: Rosalie Shelley, Bethany Steiner, Callie Larsen, Izzy Scott, Josie Attanasio, Ethan Flitton, Tyler Steed, Spencer Saltern, Charles Johnson, and Samuel West.
"The director of this performance is Dr. Z. Randall Stroope." Spencer Saltern told me.
Dr. Z. Randall Stroope is a nationally renowned choir director and composer. He is highly respected in this line of work.
They all are excited to perform with this amazing group of people and to bring great music into the audience's lives. They have all worked hard and practiced for it. It will be great to see that dedication and all the hard work finally performed in the tabernacle.
This rare performance will be held on Saturday at 7:30 in the tabernacle at Salt Lake City. The tickets are free but it is best that you come early so you can get a seat. Come and support Davis' All-State Choir.