Heather Bauer: Teacher Spotlight
More stories from Megan Muirbrook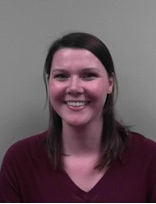 Heather Bauer is one of our amazing English teachers here at Davis High School. This is her first year teaching here at Davis, but she's been teaching students for going on seven years.
When asked how her first year here has been, she said, "So far, this place has been incredible. The students here are brave and have so many opportunities to figure out what they want to do. I am thrilled with the students I have the honor of teaching and am grateful for all that I am learning from them."
"I knew I wanted to be a teacher in 7th grade." Bauer stated. "I never felt I belonged anywhere and felt very lost, then I had a teacher reach out to me and help me feel welcomed and needed. It was then that I decided I wanted to do the same for other people." She certainly has achieved this goal with the lucky students who are able to take her classes.
When asked what some of her proudest moments of teaching are, she replied saying "I feel that I have done a good job when I have students contact after they finish my class and tell me that something I did helped them. That is really it. When my students leave my classroom, but somehow something I said makes its way into their life. Whether that be on a test, when they are struggling, or when they succeed, if I somehow left an impression I am proud."
Ms. Bauer said that she loves her job a lot, she said "My favorite part of teaching is getting to know students. I think I am so lucky to have the opportunity to speak with and get to know so many wonderful people. Each with a story and a perspective that adds to what I try to do in class. I love that school is a place to explore and the privilege of getting to listen to student's ideas is amazing."
She also has many hobbies outside of teaching English, her favorite is kayaking, listening to podcasts, reading, and enjoying movies.
Heather Bauer has and will continue leaving an amazing legacy here at Davis, we as her students are forever grateful for her.