Davis Basketball welcomes returning talent
More stories from Connor Finlinson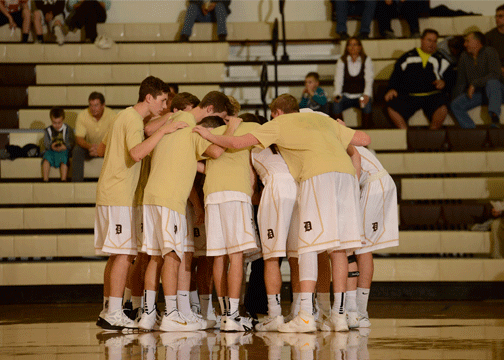 As we begin to move indoors for the winter, students and staff are very excited for this years upcoming basketball season. This season Davis welcomes back some promising seniors, Brendon Redford and Tyson Garff, who are hoping to make this a memorable season for the Darts.
Both of these seniors were starters on last year's very successful team. Just this past season the Darts were able to make it to the second round of playoffs, earning them a respective season record of 19 wins and only 6 losses. The Davis High basketball team hopes to repeat there solid record from last season. Assistant Coach Travis Frey said:
"If we can control the controllable and do the things that take to no talent, I believe we'll have a good shot at the  a Region Championship."
Besides these returning seniors, the Darts are welcoming back a very talented junior class who is projected to have some major results in this upcoming season and the next. Davis typically has a small team of 27 players, 12 sophomores and 15 varsity (juniors and seniors). As Davis builds their team in this weeks tryouts, the Darts are ready to put in the work and receive some substantial results.
Come support the Basketball team and represent Davis High in the auditorium on November 28th! Bring student id on the day of the game or buy tickets at DHSBOXOFFICE.com
Here is a list of this years roster:
Spencer Vernon – JR.
Jake Sampson – JR.
Jack Rigby – SR.
Trevan Leonhardt – JR.
Brendon Redford – SR.
Sam Arrington – SR.
Nick Fisher – JR.
Tanner Sims – SR.
Dax Pew – JR.
Tyson Garff – SR.
Jax Pearce – JR.
KO Fisher – SR.
Sam Heath – JR.
Cameron Swapp – JR.
Dylan Perrenoud -JR.