Dallen Burningham: The Multi-tasker of Davis High
Hang on for a minute...we're trying to find some more stories you might like.
More stories from Jake Sampson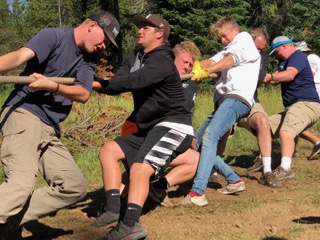 The pressure of juggling school work, sports, and social life is very difficult. This is how Dallen Burningham does it here at Davis. Dallen has a lot going on in and out of the school. He has 8 classes that he has and a bunch of homework and to go along with all the school work he has sports and hanging with his friends. It can get very hectic. His favorite things to do  outside of school is boating. He said
"During the summer me and my friend Jake get checked out a little early on Friday's to go take out both our families boats. We stay by each other most of the day and then go eat at the famous Burger Bar after the day is over."
In the winter he loves to go snowboarding. He says that it is the best when you can get a big group of people and go up to Snow Basin.
In school Dallen plays baseball. He was asked about baseball and how long he has played and he said
" I don't remember how old I was when I started but I've been playing since I was a little kid. Most all my teams I have played for Jake Sampson has been on them too."
He says he works everyday with baseball because he wants to play in college some day. He plays second base and outfield. He is excited for the season to get going. It all starts with the winter workouts and gets ready for tryouts and season.
His favorite part of High School is the social part of it. He says that you can meet new people everyday which makes it fun. He likes to have conversations with a big group of kids in the hallways and how funny people can be. In the end Dallen has found a good balance between school, friends, and school.