The New Magic the Gathering club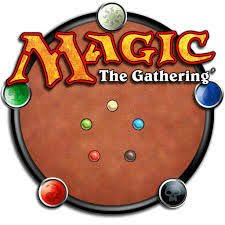 Magic the gathering might not be what you think, some might think it's a gathering of magicians but no, it is a trading card game that is based around mythical characters a trading them to different people. but as for the club at Davis High you meet with other people from the school that play, and you can make a new group of friends to play magic with. The game in itself makes you think and is a very good way to improve your logical thinking, and it is also a very good way of making new friends and people to play magic the gathering with.
let's start with what magic is, it is a trading card game where you can play against other people and use strategy to win. you also trade cards with one another to make your deck really good, so you can win games.
you might be brand new to magic the gathering and wondering if you need to know what you are doing to join the club. The answer is no you do not need to know the slightest about the game you can just show up and learn how to play, but what if you do not have cards? courtesy of Mr. Merrill you can have a free set of cards to get you stared into the magic the gathering club. so, you if you join the club you can get all set up for magic the gathering career.
The magic the gathering club is also a great way to meet people if you are new to the school or if you just don't know many people. The club seem really cool and is a very good atmosphere to just have fun and learn something new. Another cool thing about magic the gathering is it actually gathers all sorts of people to play the game and just have fun with each other. Mr. Merrill also said that what makes it fun is "different for everyone". so, you should try it out and see what makes it fun for you.