NFC Championship no call sparks controversy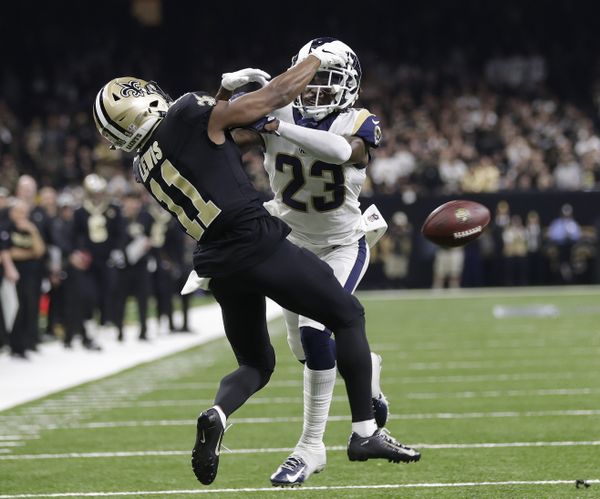 On January 20, 2019 the New Orleans Saints met the Los Angeles Rams in the NFC Championship game. The two teams played at the Mercedes-Benz Superdome in New Orleans, Louisiana. Both teams are known for their high paced and explosive offenses.
The Saints jumped out to a quick lead in the first quarter with score of 13-0, but the Rams were not going to quit just yet. The second quarter had the Rams written all over it. They scored 10 points to shrink the gap in the  game going into half time.
Fast forward to the fourth quarter. There is about one minute left and the Saints were marching down the field. It is third down and 7 yards to go until they are on the goal line. The ball is hiked and Drew Brees drops back to throw to his wide receiver and right before he could catch the ball he was hit hard and put on his back.
Normally this would be called a pass interference and would have been an automatic first down. Instead, the referees did not call anything. This sent many people into a spiral of emotions and especially anger. In a statement from NFL commisioner Roger Goodell he says ""The refs in New Orleans made a big mistake at a lousy time. I feel awful for the Saints."