Super Bowl 2019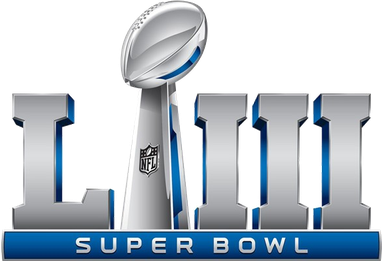 February 14, 2019|7 Views
Many bandwagonners are thriving with the win of the patriots during the 2019 Superbowl. There were a lot of unhappy fans this Super bowl weekend. The Tom Brady dynasty continues as he wins his 6th super bowl. It was a very boring defensive game with the Pariots barely squeezing past the Ram 13-3.
Elijah Arkoudas said, "I was not happy with the outcome of the Super bowl. I am sick of Tom Brady and the Patriots."
The Super Bowl was a very overhyped game this year. There were not very many exciting plays in the game.
Elijah said, "my favorite play was the 65 yard punt"
Reagan said "my favorite was the opening kick off"
Another big topic of the Super bowl was the halftime show. There were performances by Travis Scott, Maroon 5, and Big Boi. It was a very good half time show with all three performers doing really well.
"It was my favorite half time show ever. Travis Scott killed it," commented Elijah.
"I loved the halftime show! Adam Levine is a good looking man," agreed Reagan.
Chase Potter also had good things to say about the halftime show. "I liked the halftime show. I have seen better Maroon 5 didn't sound that good. Travis performance was good but he needed an auto tune mic."