Lisa Wadley: the kindest counselor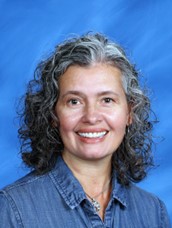 Here at Davis High we have a variety of school counselors that are available for students to talk to. One of the kindest, most beloved counselors by the students is Lisa Wadley.
Mrs. Wadley has been a counselor at Davis High for only two years, but has already stolen the hearts of the students and staff. She has become quite fond with her occupation, saying she loves being able to form connections with students and to help them succeed.
"I'm just here to support everyone."
When asked what her favorite part of the job was, she unhesitatingly answered that it was the students. She enjoys helping educate them in better ways to progress in their lives academically to help pave a path for their future. Wadley originally got a teaching degree in English, but later went back to school to get a masters in psychology.
Wadley says that her least favorite part of her job are the busy schedule change days and having to say no to students. She also says that she doesn't absolutely love the early mornings, but who does?
For anyone interested in being a school counselor, she recommends getting a masters in psychology, getting diversity training, studying family support and career planning.
So head on down to the counseling office and show your appreciation to Davis' kindest counselor, Lisa Wadley.