Sam Pontillo (aka Snam Pontillus)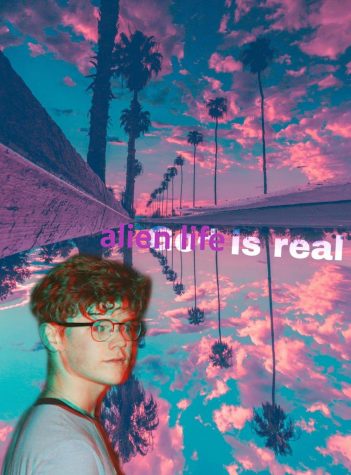 Davis High has many different clubs & groups. One of these clubs is stage crew (Audio Visual Team or Stage Craft if you're interested in taking the class next year;)) & in stage crew you'll find the iconic Sam Pontillo. Sam is an intelligent, passionate, hard-working, & hilarious being. Anyone who is lucky enough to know him (& his awesome girlfriend, Audra Leslie) knows what an opportunity it is to be graced with his presence.
A little about Sam:
he is a junior at DHS
he often goes by his last name, Pontillo
participates in stage crew
loves spending time with his friends & girlfriend
loves video games like Super Smash Bros Ultimate, Dark Souls, Legend of Zelda, etc.
plays the piano very well (even though he'll say he doesn't)
also can sing VERY well (but pretends he can't)
Pontillo spends a lot of time in the DHS auditorium. Even though he is extremely talented in all aspects of stage crew, he has an exceptional capability when it comes to lights. He can often be found in the DHS auditorium hanging lights, focusing them, & fixing things no one else would have had the eye to notice.
Sam has contributed to many of the beautiful light designs in our productions this year: Shakespeare, Newsies, One Acts, You Can't Take it With You, & the upcoming Dance Company concert, titled She.
The nickname "Snam" came about this most recent September during Night O' Shakespeare. Thanks to his great talent, & admirable commitment, he came to each rehearsal & performance when he could have spent his time doing other things. As we were all tired & worn out, Sam started putting an "n" into words. Fnood (food), Cnam, (a friend named Cam), & soon after, Snam Pontillus was born.
Meme knowledge, great taste in music, & humility are just some of the traits that make up Sam Pontillo. A more funny, caring, talented, & relatable soul has not existed. Incredibly humble, talented, & a fantastic friend, Sam Pontillo is the greatest gift Davis High has ever received.