Brady "Beady" Karras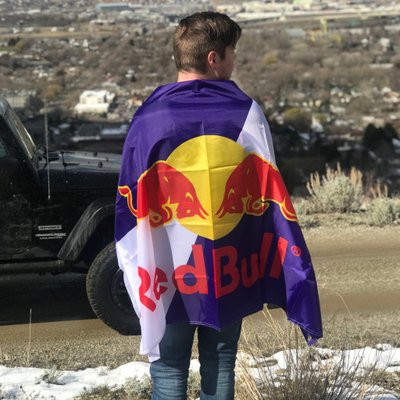 Brady Karras, also known around school as Beady, is always up to something crazy. Brady loves to hang out with his friends, reading, mountain biking, camping, ballroom dancing and playing with his dog (Oscar) and two cats (Rufus and Matilda).
Brady works at the Paw Spa bathing, walking and even playing with the dogs that come in! He loves his job and spending time with all the precious dogs. If you have a pet dog that needs a bath or haircut, you know who to call!
You have probably heard about the infamous bike jump video, "Huge Bike Crash" on Youtube. With 300,000 views, Brady and his friends are basically famous here at Davis High. Brady's friend Kyle (Geegol) went off a huge bike jump and crashed. Brady edited and filmed some scenes in this video, so go give it a watch on Youtube for a good laugh!
Brady loves to cruise around Kaysville in his red mini cooper with his friends, but he misses his Volvo. He is always up to some adventure around the mountains of Utah. Fishing, camping, sitting around the fire, you name it and Brady is down to have a good time.