Virginia National Champs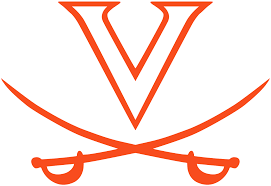 With another year of the NCAA tournament taking place, the NCAA has crowned its new champion, The Virginia Cavalier's. Virginia, out of the ACC, finished the regular season at 29-3. They had lost to Duke twice and lost to Florida State in the semi finals of the ACC tournament. They finished their season at 35-3.
However, Virginia came into this years NCAA tournament determined and dedicated. Last year, Virginia basketball made history by the first ever number 1 seed getting upset in the first round to a 16 seed, for the first time in history.
Coming into this years tournament Virginia was set on their main goal….to win a national championship. Coached by Tonny Bennett, the Cavalier's had a talented team with Kyle Guy, Kehei Clark, Ty Jerome, De'Andre Hunter, Mamadi Diakite, and Braxton Key.
The Cavalier's were arguably the toughest team in the tournament who played great defense and had a very efficient offense. Throughout the tournament Virginia had few close wins but managed to squeeze out win after win.
Virginia beat Carson Edwards and the Purdue Boilermakers in the Elite 8 by Mamadi Diakite hitting a shot at the buzzer to tie and send it into overtime. Virginia ended up winning in overtime and advancing to the Final 4. There, they took on one of the hottest teams in the tournament, the Auburn Tigers. Auburn was on a roll and playing better than anyone. Virginia came out victorious, however the call that won them the game was very controversial. In the national championship Virginia faced off against the Red Raiders of Texas Tech. This game also went down to the wire and into overtime and ended up being a great game. Virginia slipped past in the end and took home the Natty.