Davis High Track Team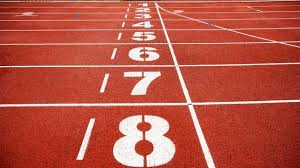 The Davis High track team has gone through the good, the bad, and the unexpected this season. From having one of the smallest teams they've ever had to getting brand new coaches, the team has become closer than ever this year.
After the end of the summer competitions, the track team was met by tons of new challenges. However, they overcame these obstacles and are now qualifying for region and state.
Since the track has two seasons, indoor and outdoor, there are lots of opportunities for growth and success. With the regional competition coming up and state not far behind, the team is working extra hard to achieve region champs.
The track team is also unusually small, which was a major difference from past years. Being on a small team does have perks, but it does also come with a lot of challenges. The team has grown closer and become successful by not letting these setbacks ruin their overall performance.
Miranda Baird, a member of the track team who specializes in pole vaulting, says, "I've never seen a team come closer together than that."
In preparations for the region and hopefully state competitions coming up, success is not just a dream but a reality for one of the biggest and most prevalent teams at Davis High School.