Boys tennis team: The best tennis team in years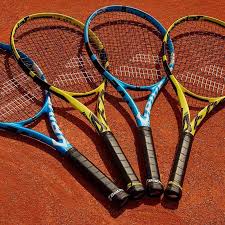 Davis High School's boys tennis team just came out with a major win. The tennis team got first in region after six years. They were predicted to get third place but then got first. They beat out Fremont and Layton high, which were predicted to first and second. We are so proud of our tennis team especially since we haven't gotten first place in six years.
The boys tennis team has state this weekend on the seventeenth and eighteenth. The team right now is working on self improvement and to focus on what makes them a good player instead of trying to match the other teams players styles. The schools they are looking out for are Lone Peak High and some Salt Lake schools. The Davis High tennis team hasn't had a top finish in state in a while, but with our first place at region we are expecting great things at the state tournament.
Danny Zlothick said, "The team was so excited about our win at region and I am really looking forward to state."
At the state tournament there are about twenty other schools that are competing. The team is hoping to place top five this year. There are different events and different levels to every event if they players win then they get points for their team. We wish our boys tennis the best of luck at their tournament this weekend.