Kainoa Sorensen is going places…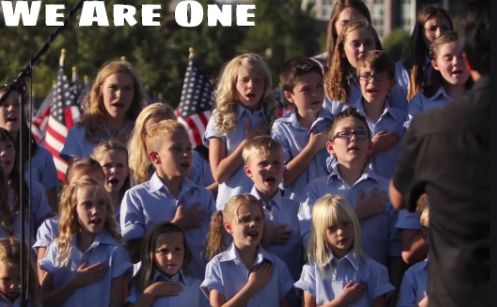 You probably already know Kainoa Sorensen, seeing how he is one of the more popular kids at Davis High. However, what you may not know is that he literally has one of the most beautiful singing voices in the country. He is a part of the One Voice childerens choir and is featured in several of their videos. You may have heard him sing the national anthem at a playoff football game in October. Nope, that wasn't a professional soul singer, that was Kainoa. He also sang a song released by the LDS church on apple music and spotify that is quite popular called "You're not your mistakes". It currently has almost 150,000 views on YouTube and is also out on all platforms. You also have likely heard it if you are in any of Mr. Freys' classes, since he plays it quite often. So basically, Kainoa is sort of a big deal. However, he does not see himself this way.
When asked if he thinks he is a big deal, he simply replied "nope". Of course Kainoa is far too humble to admit that he is in fact a big deal. We also asked him what it's like being the voice in a popular gospel song. He said, "To be honest it's pretty cool, and it's good to be apart of a song that has a positive message and I get to share it with the world" (Kainoa Sorensen, SO).
Kainoa has another awesome performance coming up next month. He will be performing the national anthem in a quartet at the Utah Jazz game against the Magic on December 17th. He says this will probably be the biggest performance of his career. If you happen to be at that game that night, be sure to go crazy for Kai.
To sum things up, Kainoa Sorensen is extremely talented, and might have a pretty bright future.