A Sterling Scholar: Lindsey Bowhuis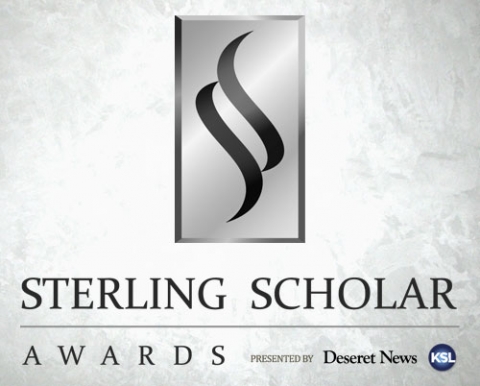 The Sterling Scholar goes to a senior who has proven their excellence in academics, leadership and citizenship and are publicly awarded. It helps students to succeed by not having to take out student loans. Lindsey got nominated for the visual arts sterling scholar. Reporters caught up with her and asked her a few question about what it's like being a Sterling Scholar,
"Kinda weird not gonna lie. It's a huge honor and i'm happy to be the sterling scholar for this school, which is something i never thought i'd get." she said.
Being a sterling scholar is a big deal through Davis High and it's an amazing opportunity that achieve this award. Its really fulfilling to receive this award with all the hard work you've put in.
She was then asked what the most time consuming part about becoming a Sterling Scholar.
"All the time it takes to put together art pieces" she replied.
We then started talking about where she would like to be in the future and where she see herself in the next 10 years?
" Definitely a degree in Animation. Either working for myself or a big movie-making studio." she stated
With this goal in mind it has helped her push through her years at high school and hopefully accomplish her goals and get to where she would like to be in life.
What are you most excited for in the future? "Hopefully being an animator for Disney."
Earning the sterling scholar ship award is something that all students should strive for it helps you succeed and get the places you would want to be in life.