The Name of the Wind: One of the Best Books of All Time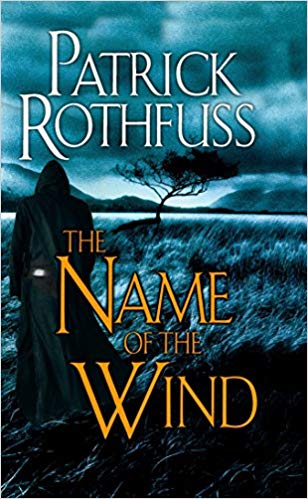 "I have stolen princesses back from sleeping barrow kings. I burned down the town of Trebon. I have spent the night with Felurian and left with both my sanity and my life. I was expelled from the University at a younger age than most people are allowed in. I tread paths by moonlight that others fear to speak of during day. I have talked to Gods, loved women, and written songs that make the minstrels weep. You may have heard of me"
Those words are written on the back of the best-selling book written by Patrick Rothfuss, and the beginning of a trilogy to go down in the same shelves as Tolkien's Lord of the Rings and George R.R. Martin's Game of Thrones.
The books, first being released in 2007, are about a boy who during the course of his life discovers knowledge unknown, gains the trust and disdain of a king, traverses adversity as well as glory, and lives a life before his twenties that most do not live in a lifetime.
This book, which has just recently celebrated its 12th anniversary with over 10 million copies sold, is one of the most lauded series and stories ever written and published.
You can pick up this beautiful piece of literature at your local bookstore or on Amazon for about ten dollars, and engage yourself into a spectacular story and a living breathing world.