Kendra Scotts Jewerly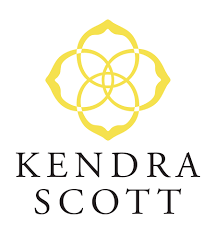 Kendra Scott, an American fashion designer. She is the CEO and lead designer of Kendra Scott. Kendra Scott is a jewelry store that sells earrings, necklaces, bracelets, rings and more. Kendra Scott has a very unique creation of different jewels and and gold. Kendra started making the jewerly at home in one of her bedrooms in 2002. She made them for friends and family and going door to door selling them. Now her company is a very successful billion dollar company.
" In 2017, the company hosted more than 10,000 Kendra Gives Back events across all of their stores, raising money for local causes and donated more than 75,000 pieces of jewelry. We spoke about how she turned her passion project into a billion-dollar business." says Elana Lyn Gross.
Kendra Scott had many dreams of making a company and spreading it across the United states sharing her creations. "I have always loved fashion, and I was lucky enough to have a family that supported my entrepreneurial spirit from an early age. When I opened my very first business, the Hat Box, at age 19, my family stood behind me and let me follow my dream — even though it didn't turn out quite as I'd hoped. I ultimately had to close the doors to that business, but the entrepreneur in me was nowhere close to finished. It wasn't until 2002 when I was pregnant with my first son that I realized I wanted to turn my love of jewelry into a business. And when I saw an opportunity in the industry to create beautiful gemstone designs at an attainable price, I seized it." says Kendra
She says the most challenging thing about creating her company was launching the company with no capital behind her.
Kendra Scotts jewlery is now a huge hit among women all over the U.S. One of her stores in Salt Lake City is a huge success and her jewelry keeps getting more and more popular.
Her advice for others trying to create a company is to never take no for an answer, she says to 'dream big and be disruptive, if you are doing the same thing as everyone else you have already failed.'  Try your best and never give up at happiness.