DHS Students Bring Back 90s Fashion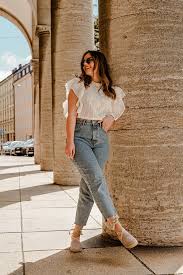 Students all over Davis High can be seen following the latest fashion trends of 2020. Baggy jeans, retro Nikes, corduroy pants, and high top Converse are found almost anywhere you look. Travis Frey, a teacher at Davis High, frequently wears his trendy OG Air Jordan 1s in it's classic red, black, and white colorway. Like many others, he likes splurging on his favorite clothing trends.
"Crew neck sweatshirts, straight/wide leg pants, and high top Converse are a good go-to outfit." says Haley Lowry, a senior this school year.
The fashion of 2020 is strongly influenced by 90s fashion. Many of the outfits being worn today mimic the beloved trends in the 90s. Scrunchies, plaid vest sweaters, and mom jeans made up some of the most fashionable outfits throughout the 80s to 90s, and are being worn by teens and young adults of today's time. Fashion icons of this generation such as Kendall Jenner, Gigi Hadid, and Selena Gomez are a few of the people that started the vintage trend of this year, and so far it has appealed to many DHS students.
Clothing today is very gender neutral and both boys and girls at Davis High School are seen expressing themselves through their clothing. There's no doubt that these stylish students that are creative with today's trends have a big impact on the style of their peers.