Outdoor Dining Opens at Sushi Monster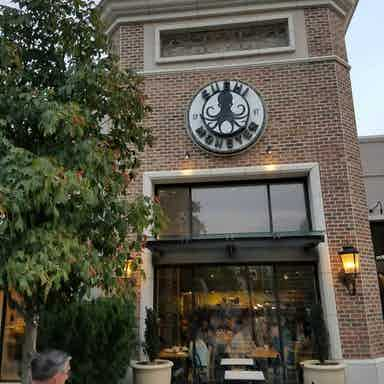 With so many restaurants closing, it's nice to know that outdoor dining has returned to Sushi Monster at Farmington Station. Since the middle of September, customers have been able to have the dine-in experience once again.
Sushi Monster has opened outdoor seating because of Farmington Station's new policies that allow Station Park to be closer to what it was before Covid-19. Sushi Monster will continue outdoor seating and hopefully reopen indoor seating by continuing to follow safety precautions.
Kennedy Weight, a fluent customer of Sushi Monster says that the opening of outdoor seating is awesome and allows more customers to enjoy the view of the outdoor fountain. She says that the service there is especially nice and takes all the right precautions to keep everyone safe. She also says that "the Mango Tango sushi roll is very good."
Customers are also allowed to be served in the Station Park food court as well.