Does Automotive 'Drive' You in Life?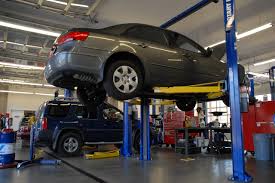 The automotive class at Davis High is a great class to take. It teaches you how your car works and how take care of it. It is a great class to take if you want to have a successful time driving your car and to know what to do if anything happens.
The automotive class offers many courses you can take. From Intro to Automotives, all the way up to Advanced Auto. Intro to Automotive is the basic stuff. You learn how to change oil, put on a tire, and the basics on how an engine works. Going into Advanced Auto, you learn about suspension, brakes, and the electrical components of a car and how they work.
It is also a enjoyable class. John Page said,
"I love this class! It is very fun and it gives me so many opportunities for my future and my career." Mr. Schirner said,
"I love teaching! I love knowing that I'm transferring information that will hang on and help my students all through their life. Because everyone has a car, and everyone needs to know how to take care of it."
John and Mr. Schirner would recommend taking this class. You don't have to take all the classes they suggest to take, but at least take Intro to Automotive. It's not as in-depth, but it teaches you how the car works and will help you be a better driver and to know what to do when something bad happens to your car. Even if you don't drive or have a car.
It will teach life lessons and open up your career choices. If you want to go on into the automotive industry, they recommend going on to their next classes. You will get a head start on your career and come out ready. Over all. it is a great class, and even if you don't like it, it will teach you so many things to carry into the rest of your life.