It's Time To Hit The Slopes!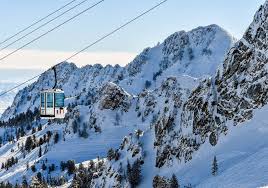 As the cold slowly seeps in and winter progresses, we have hit the SKI SEASON! Resorts are opening up (with Covid-19 precautions) and with luck, we'll get some more snowfall. Major resorts such as Snowbasin and Powder Mountain are up and running, however with the pandemic situation, there have been some setbacks. Before we get into that, lets talk about the snow sport excitement.
Most can agree that this year has hit us all hard. It can be difficult to find motivation, encouragement, joy, and fun at times and that is why it's so extremely important to find an outlet. Some kind of happiness. For many, with the coming of winter, that happiness is found on the mountain, shredding some snow.
"Its the best feeling in the world! The cold air rushing into your lungs, the feeling of the frost on your face, and the adrenaline flowing through your blood. It's the most exhilarating natural high ever and I can't wait for it to snow some more so I can go up and ski!"
Says Samantha Siddoway, an experienced skier, ready for the ski season to really get going.
At the popular Snowbasin resort, the lines due to social distancing are quite long and it is definitely different from previous years. Other resorts have a similar situation going on, however we have to make do with what we have. At least resorts are opening, and, so far, we have hope that they'll stay that way through winter and into spring.
So everyone get your skis and snowboards ready, it's ski season!