BTS – the Biggest Boy Band in the World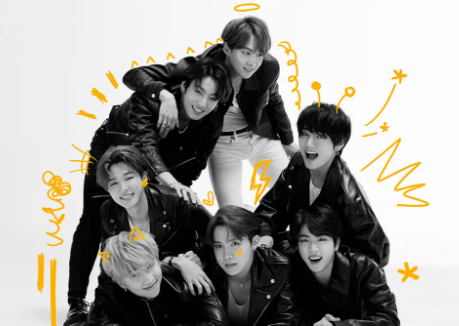 You know the name, but do you know the band? Jin, Suga, J-hope, RM, Jimin, V, and Jungkook make up this revolutionary group, often compared to the Beatles. With each album, they break records all over the world. They have been on several famous talk shows and topped the Billboard 200 chart five times.  
Their journey was not easy. They started at the very bottom, with nothing but each other and an obstinate refusal to give up. Now they are at the top, with an army behind them. In "We Are Bulletproof: The Eternal" (a song written to ARMY) they sing, "The name that everyone laughed at, that was once embarrassing... We were only seven, but we have you all now." 
For their passionate fans (and I have never met a fan who wasn't), this is common knowledge. For possible new fans, this is a crash course to a worldwide phenomenon. 
BTS (Bangtan Sonyeondan) is a famous K-pop (Korean pop) group that debuted in 2013. Each member was recruited in diverse ways by Big Hit Entertainment.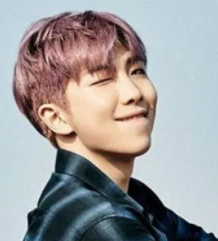 RM was the first to join. Impressed by RM's skill, a rapper he met at another audition connected him to a Big Hit producer, which led to his audition for the group in 2010. In an interview with Alyssa Bailey he says, "I loved writing lyrics for rap when I was in junior high." RM is known as the leader and spokesperson of the group. He learned English from watching the show Friends. He is the lead rapper and producer of BTS' songs.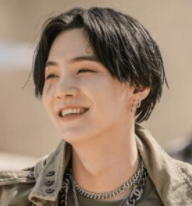 Suga was the next to join. Suga was scouted when he won second place in a rap competition. Excited by his skills, Big Hit offered him a position as a producer/trainee. He never meant to join BTS, preferring to produce rather than perform, but he was persuaded to join. "I have [been] writing rhymes and lyrics, a habit since I was a kid," he tells Bailey. He often jokes that he was tricked into the band by being told that he would only be rapping, not dancing. Suga is a rapper and producer for BTS.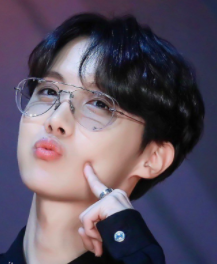 After Suga came J-Hope. After failing an audition for JYP entertainment (one of the "Big Three" entertainment groups), Big Hit accepted him as a trainee when he was 15. He almost left the group after a disagreement with Big Hit, but RM convinced him to stay. J-Hope handles most of BTS' hardest choreography, being extremely skilled at hip-hop dancing. "When I was a little kid, I simply music and enjoyed expressing myself with my body," he informs Bailey. He is also a rapper and has written/produced his own album, Hope World.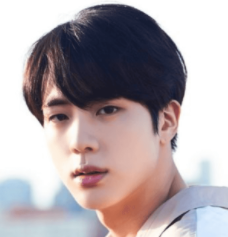 The oldest member, Jin, was scouted getting off a bus. The recruiter asked him on the spot if he would like to audition. As a theater major, Jin did not have much experience singing and instead auditioned as an actor. Big Hit had other plans and persuaded him to join the group. Jin's looks have crowned him the lead visual of the group and earned him the nickname "Worldwide Handsome."  He often handles background vocals and has written/helped write several songs for the band.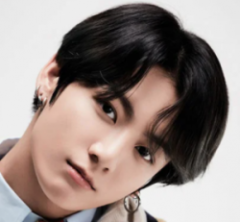 Jungkook came next. At just 13 years old, he auditioned for the show Superstar K, and though he did not win the show, he was scouted by several Entertainment Companies. It was RM who inspired Jungkook to join the group, making him confident in his leading and rapping skills. As the youngest member, he would normally be called the Maknae (the Korean name for 'youngest sibling'), but his nickname became a little more personalized. He is called the Golden Maknae, because Jungkook is, well, golden. He is the lead dancer, usually getting most of the solos, the lead dancer, usually at the front center of group formations, and even dabbles in rapping. He is also known for being able to pick up new talents quickly.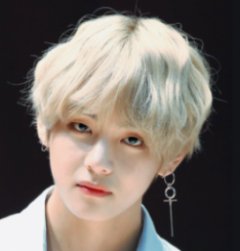 V joined sixth. V, funnily enough, didn't even mean to audition. He came to the auditions as moral support for his friend and was spotted by a Big Hit employee who encouraged him to audition. He was the only one from his hometown, Daegu, who made it to the next round of auditions. V mostly covers background vocals. However, he has some songs with the group where he is the lead singer. His deep voice is known for being soothing and calming. He has also become more involved in the writing of some of BTS's songs.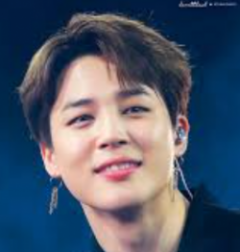 Last and anything but least, Jimin. A dance instructor at his school was impressed by his skill and suggested he audition for Big Hit. He passed the audition and became a trainee, receiving the least amount of training before their debut. Jimin is one of their main dancers, handling the more graceful choreography. He is also one of the main vocalists and sings the higher notes in the songs.  
BTS debuted in 2013. They started with a small company, Big Hit Entertainment. In the beginning, hopes were low for their success. They were young and determined, never giving up despite the odds. They kept going, through death threats, slander, hate, through sleepless nights learning/writing new choreography and lyrics. They were giving free concerts, living seven to a room, practicing for hours on end every day on top of their education.  
Then, faculty at Big Hit barely knew their names. Now the world does.