Which Christmas Story is the best?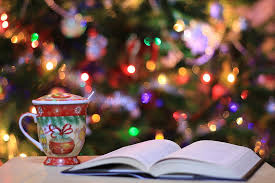 All throughout the world there are so many different Christmas stories. They differ depending on the culture and they are passed down from generation to generation. Which story is the best one?
My family is made up of a bunch of readers, basically everybody in my family reads all of the time (save my 6-year-old brother). Books are a really big part of our holidays and we always sit our books under the tree before Christmas. Christmas books are kind of a tradition in my family. This season I wanted to rank some of our favorite books that we read each year. So, without further ado, lets get on with the listing.
10. The Night Before Christmas by Clemont Clarke Moore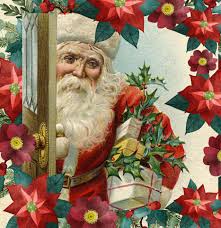 Honestly, The Night Before Christmas is kind of boring. It's not a story it's just someone stating what they saw. It's genuinely overtold. I mean, maybe it was good the first time, and it's definitely iconic, but it's not an interesting story. Only because it is so overtold. I like similar stories that aren't told as much, so I feel as though if this wasn't told as much then I would like it a lot more. It also brings a sense of nostalgia as well, so I do like it because of that.
9. Yes Virginia, There is a Santa Claus by Francis Pharcellus Church
Yes, Virginia There is a Santa Claus is just so short and there isn't much to it. It's kind of heartwarming, and not as overtold as number 10, but there isn't much to be said about it. We like it though because a total stranger goes out of his way to assure a child, and perhaps even others that Santa Claus is real, thus preserving the magic and wonder of Christmas.
8. The Polar Express by Chris Van Allsburg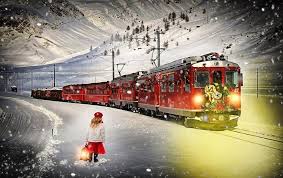 The Polar Express is just so overdone. It's a good story, but I only watch the movie and read the book out of nostalgia. Although, it is written and illustrated by Chris Van Allsburg which is pretty cool., the book has a lot less content than the movie but it's still pretty good. My family really likes it, but I don't see the allure all that much. It's not bad in my opinion, it just exists, I don't really care for it either way.
7. The Grinch by Dr. Seuss
I really enjoy The Grinch because it's a heartwarming story and the protagonist is very dynamic. His heart grows three sizes! Honestly he had some points. He was against the capitalist approach to Christmas, and he had never actually celebrated Christmas with anyone, so how was he supposed to know that there was more to Christmas than gifts that get thrown away eventually? He saw them get thrown away, he knew that it happened.
Celebrating Christmas as  a way to celebrate appearances and to eventually show ingratitude for a gift that was received is awful, and I completely understand why he hated Christmas. When he learnt that there was more to Christmas than simply appearances and gifts, he changed and made up for his actions.
6. A Christmas Carol by Charles Dickens
A Christmas Carol is such an iconic piece of work. The reason I'm not taking off points for it being overtold is simply because it has twists and turns and is very heartwarming. I mean, he turns from an awful, money-obsessed person into a very kind, generous one. He saves Tiny-Tim!
It, like the Grinch, shows that even the meanest people can change and I think that that is a really important lesson, especially in today's world where "cancel culture" is so prevalent. 'Cancel Culture just writes off any change a person ever makes and holds celebrities' to these impossible standards no one can reach. The lesson that people can change is so important, especially in the path towards forgiveness. While I agree that we shouldn't support someone who is problematic, we shouldn't write them off when they have truly changed and condemn them forever.
5. It's a Wonderful Life
I admit it,  It's a Wonderful Life is technically a movie. I have a book that was written based on the movie, and after some research I found that It's a Wonderful Life is actually based on a 1943 book called The Greatest Gift. So it's also technically a book if you go with it's origin.
This story really hits the heart. It talks about self-doubt and insecurity and the effect that they can have on life. It illustrates how a lot of times we only see our mistakes and become very self-critical, when actually there are so many good things we've done that we simply write off. It shows how important we can be even if we don't think. I think from a young age we are taught that success in monetary and scholarly pursuits are what determine our worth, and this story shows that there is more to us than that. What truly matters is how we help and treat people, not how much money we make or recognition we have.
4. The Nutcracker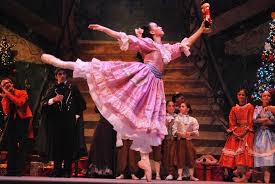 Okay, technically The Nutcracker is a ballet, but it's still a story told through music and movement. I happen to own a book based on The Nutcracker and I love ballet. Barbie also made a movie out of it, just like she did for A Christmas Carol so it counts as a story. The plot follows Clara throughout a truly magical night where she goes to a far off land for an adventure. I absolutely love it.
It is probably my personal favorite. It it told so beautifully every  time I read it or watch it. It full of magic and fun and is the literal embodiment of a dream. It has fairies, a terrific villain and a brave hero.
3. Snowmen at Christmas by Caralyn Buehner
If you haven't heard of this story, you are not alone. This is more of a niche book, but out of the opinions gathered this was held in high regards. It's more of a children's book, so if you aren't into kid's books then you probably shouldn't read it. It takes you through a magical journey, illustrating how Snowmen celebrate their Christmas each year while humans are asleep. I won't spoil it but it has to do with a big party and lots of treats.
2. Gift of the Magi by O. Henry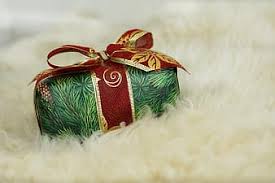 If you are looking for a heartwarming story, this is the one for you. If you haven't read it, it's about a couple that gives up the items they value most in order to buy each other a nice Christmas present. This is a big favorite at my house and I love reading this each year. It's a great lesson of sacrifice for those we love, and seeing it in action really warms the heart. It also teaches a lesson of gratitude and love. Reading this is like drinking a nice warm cup of cocoa on a cold day, and feeling the warmth spread throughout your body.
1: I Heard the Bells on Christmas Day by Lloyd and Karmel Newell
This is also a book you may not have heard of, although you may know the song. It's the story about how the song was written. It tells of the grief, pain and sorrow that the author, Henry Wadsworth Longfellow went through before writing the song. It is also a family favorite and teaches a great lesson. A lesson of hope, love and peace, even in the darkest of times. It teaches how even though the world around us may seem like it is falling apart, there is always something to hold on to.