Runners UNITE…It's Indoor Season!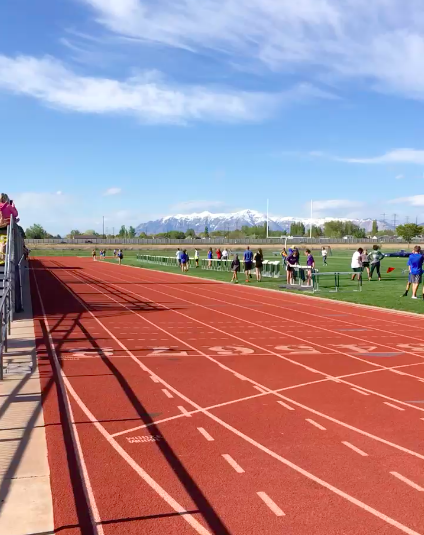 Runners to your marks…get set…GO!
Thats right baby! Its indoor track season and it's time for everyone to strap on their spikes, whip out the mileage watches, and get ready to run. For most people and students at Davis High, running is not a very pleasurable activity, however for those of us who thrive on that adrenaline rush from running a 400 meter sprint or a quality 10K, it's time to hit the track. So for all you trackies, this is the article for you.
As the cold continues to set in, runners must stay inside and stay warm, but maintain rigorous training and get physically and mentally ready for the spring track season. Indoor track started on the 1st of December and will continue for the next several weeks before and after winter break.
Runners meet after school and split up into their groups, sprinters, long distance runners, hurdlers, throwers, and jumpers are all focusing on their individual strengths and weaknesses. We have an incredible set of coaches that are here to help every step of the way. They are committed to pushing us to be the best runners we can possibly be. With encouraging motivation and a strict set of mind, Davis runners are in great hands.
Obviously, our situation in much different than from what it was last year. The masks, the cases, the precautions, and so on are all a major and significant part of our lives now. We're extremely hopeful to keep cases down, for if we exceed the limit we will be forced to postpone practice and run on our own.
"I have been a runner for 5 years now. Running, track, and cross country have made a big impact on my life and I am so freaking thankful to have been able to run track as I have in years past. Indoor track is honestly such a party, you make great friends, get fit, and overall its just a fun vibe. So come run with us!"
Says Brooke Faucet, a beast runner on the team.
All of us runners are excited for indoor track! We are ready to get into shape and see some awesome performances in the spring when meets and outdoor season begins. So come run with us or cheer us on as we run into 2021!