Winter Hairstyles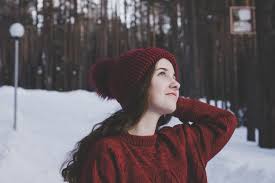 Winter is one of the most fashionable time of the year because of the winter clothes, shoes, and hair. Spice up this cold weather with super cute styles this year.
-Pairing hairstyles with a hat.
The low temperatures that the winter brings does not make your style any more cool. But a hat does! Pair a cute winter hat with any of your hairstyles to protect your head and ears from the cold while staying fashionable. A great thing about hats is that they come in a wide variation of different colors and styles you can choose from to go with your hairstyles and outfits.
-Braids
Braiding your hair is like a 2 in 1 hairstyle. Wear your hair in one to two braids for the day and wear them to bed and when you wake up the next day you can take them out to reveal heatless waves. There are many different types of braids so experiment to find the kind you want.
– Bun
The great thing about wearing a bun is that there are many different ways to style and place one. If you wear your bun on your lower head you will be able to pair it with a hat. If you wear you bun higher it will be more visible. Try different methods of wearing buns this winter to find the ones that you like the most.
-Curled hair
Curled hair is one of the most desired hairstyles in the winter. Try different methods of curling your hair heatless or not to find what kind of curls you like the most. Winter photos are all the rage right now and curled hair will look great in a photoshoot and Christmas cards.
-Half up half down
This iconic look will keep the hair out of your face while keeping your hair down. This look is great for winter because it keeps your hair out of your face like a ponytail while leaving hair covering your neck to keep you warmer.
Have an awesome and stylish this winter this year!