Top Songs to Listen to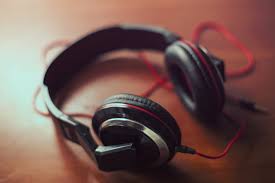 Recently, Spotify and other music streaming companies have sent out a playlist that shows listeners what songs they have listened to the most this year. Gabriel Finlinson says, "I remember a few weeks ago I was scrolling through Instagram and I saw everyone posting the playlist Spotify made out of their most listened to songs, so I went to my Spotify account and was very surprised to see what my stats were". Gabe then goes on to say, "I found out that I had listened to almost 300 hours of NF, which now that I look back makes perfect sense". This is something that most people enjoy looking at, as well as seeing what type of music they enjoyed throughout the year. These lists are very helpful for individuals, but what about the world as a whole? What are the top songs that are streamed throughout the entire world?
According to Spotify's most recently updated playlist of popular songs, the top 5 most played song are: #1. Ed Sheeran, "Shape of You"; #2. Post Malone, "Rockstar";  #3. Tones and I, "Dance Monkey"; #4. Drake, "One Dance"; and #5. The Chainsmokers, "Closer".
According to Apple Music, their top 5 songs streamed are :#1. SZA, "Good Days"; #2. BTS, "Dynamite"; #3. Lil Baby, "On Me"; #4. Lil Durk and King Von, "Still Trappin'";and #5. Justin Bieber, "Anyone".
Through Pandora, the top 5 songs listened to are: #1. Pop Smoke, "What You Know Bout Love"; #2. Luke Combs, "Forever After All"; #3. Ed Sheeran, "Afterglow"; #4. Gunna, "Lemonade"; and #5. Justin Bieber, "Holy".
And on Local radios, the 5 most listened to songs are: #1, The Weeknd, "Blinding Lights"; #2 Tones and I, "Dance Monkey"; #3. Saint Jhn, "Roses"; #4. Lewis Capaldi, "Before You Go"; and #5. Joel Corry, "Head & Heart".
Music is so inspirational. It brings out the humanity and deep emotions that we never knew we had, and that is why we love it so much. It is no wonder that most of these Top song lists are mostly love songs. Complex emotions, such as love, are such a hard thing to understand. But music makes explaining such a confusing emotion simple and easy. To quote Friedrich Nietzsche, "Without music, life would be a mistake".