The Most Interesting Uninterested Person: Gabe Franklin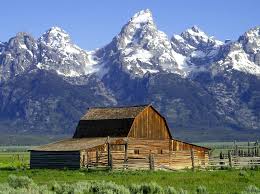 Gabe Franklin, senior at Davis High, comes off as the exact opposite as he is. Many think he is just a very calm, laid back, stereotypical teenage boy. Although he doesn't seem very concerned about life's various stressors, he is actually a very fascinating human being with a lot of unique life goals.
From having a business to traveling the world, Gabe Franklin has a different view on life than others, and there's so much to learn about him. After getting a business license, he started EZ Clean Mobile Detail which is a car detailing business that has become one of his greatest life accomplishments. He is very approachable and getting to know his warm and inviting soul will leave you grateful to know him.
Gabe is currently on the path to graduating high school and attends a class at the DATC for welding technology. However, that's just his backup plan if he ever grows bored of where is in life and wants to fall back onto something different. After high school, he wants to become a rock climbing and white water rafting guide. He also wants to buy a van and live in the Tetons, a mountain range of the Rocky Mountains, for three months. One of his main goals is to eventually travel across Europe in a van as well. This plan seems to suit him well considering that in his free time he likes to travel, hunt, fish, and camp.
"I do what I enjoy to do!" – Gabe Franklin
He has many inspirations and motivations, one of them being Mr. Frey, his English teacher. Frey loves his life and it reminds Gabe that he should love life too. He is also motivated to graduate since high school isn't a place he likes.
"Highschool is the most toxic place" – Gabe Franklin
He doesn't seem to see it, but Gabe Franklin is wise and has a lot of potential. It is easy to see that he is going to live an exciting and amazing life.
"I'm just not an interesting guy" – Gabe Franklin