Jeff Williams leaves void at Davis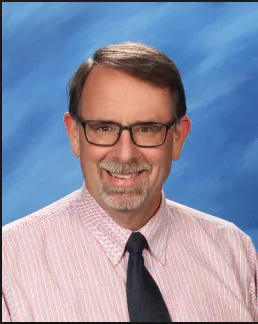 Jeff Williams, an Assistant Principal at Davis, is leaving our school to become the Principal of Vista Education Campus.
Mr. Williams has worked at Davis for 3.5 years and has made an incomparable contribution to our school. Among his many responsibilities at Davis, he has worked with the special education department, supervised testing and school activities, and oversaw the school's response to Covid-19. He has enjoyed his time here and has developed many amazing relationships with the faculty, staff, and students. He has also learned many lessons from working here, especially from Principal Wilkey who has been a great example of leadership to Williams.
"Davis High is a great place to work. I have really enjoyed working with a great staff and wonderful students.  The community is also very supportive."
Williams says.
Although working at Davis has been a very positive experience for him, Williams has decided to make a switch to Vista Education which is a school that focuses primarily on helping students with disabilities or learning challenges develop the skills that they need to transition smoothly into their futures after high school. This job is an incredible opportunity for Williams to advance in his career while also using his special education training more. Williams was drawn to this new job by his love for helping special education students and we have no doubt that he will serve them well as principal.
As exciting as this new endeavor is for Mr. Williams, his absence will no doubt leave a void at Davis. He has made an unforgettable impact on all of the students and staff here and he will certainly be missed.
"I'm sad to see him go but I'm glad that he is bringing his talents to the other children that could use it."
Says Aiden Morton, a senior at Davis.
"It's sad to see him leave, but he will do great things wherever he goes!"
Jared Clark, another Davis High senior, exclaims.
"I think that it's exciting for him, but I will miss having somebody in the administration who speaks French!"
States Mme. Clegg, Davis High French teacher.
Despite our sadness at him leaving, Davis High is supportive of Mr. Williams in this decision and we wish him all the best in this new exciting chapter of his career.