2021 Davis High Sports Spring Preview: What to expect
Coming in on this spring season, Davis High is expected to be a strong competitor. Most are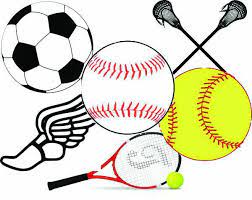 certain Davis High will deliver. 
During the months of February and March teams condition in preparation for tryouts. Returning players are confident that the new-comers will help the team progress to the next level.  
"Tryouts are over and we are excited to start our first day of real practice," Ben Haggard says, varsity tennis player. "I already know a lot of people on the team, but I'm excited to see some of the new guys. I know we have a lot of strong players this year." 
Despite the excitement, obstacles are still apparent with Covid-19 forcing coaches and players to limit their contact with the rest of the team. Team meetings are being canceled and practices are less effective than ideal.  
"It's ridiculous!" says Shelby Steele, track and field athlete. "We had our alumni meet this weekend and we almost weren't allowed to invite anybody to come. No spectators and no alumni were allowed to come and run with us." 
Even when the goings get tough, Davis High's athletes are still top of the line. Davis High will continue to pose a threat. 
"In our region I know that Layton is pretty good when we played them. Some of the teams down in Utah valley have really good players. But I'm not really worried, we have a very strong team," Ben Haggard says. 
Layton High school is one of Davis High's top competitors in almost every sport. It is a constant brawl for every Davis Vs Layton game on who will win.  
Consistent success during Davis High's spring season foreshadows another successful season in the making. Through the trials of Covid-19 and multiple Coach transfers, Davis will still deliver a powerful message through their athletic teams.