Spring Break in the sunshine state: What to expect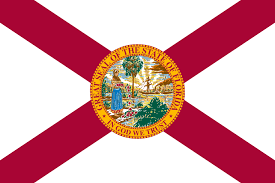 This past week me and my family were fortunate enough to go to Florida for a week on vacation. It was not spring break for Davis High but for many schools across the country it was and many families headed on down to the sunshine state for some spring break fun.
First stop was Universal Studios where the crowds were huge. Universal was not limiting the amount of people that could go but did require masks to be worn at all times and physical distancing in lines and rides.
"At times I forgot there was a Pandemic going on."
Said Lisa Ferguson when asked about how Co-vid played a roll in her visit to Universal Studios.
Universal's Harry Potter land was a true wonder and at times might feel like they are living in the films of Harry Potter. The attention to detail was second to none and it gives guests the opportunity to live a real fantasy.
"I couldn't have imagined it to feel more real, it was fantastic!" said Elly Ferguson, beaming with joy.
Next was Walt Disney World's Epcot where the number of guests was limited due to Covid-19. Guests were also required to where masks and social distance.
Epcot gave tourists the opportunity to travel the world and experience foods from each country as well as the unique architecture all while staying right there in Florida.  It also offered different rides and exhibits that reflected the countries' culture.
"Each country had it's own unique beauty.", Lisa Ferguson explained.
Then it was beach time where crowds reached extreme heights. There seemed to be an endless amount of people on most of the beaches. Fortunately,  crowds were still able to physical distance and enjoy their time while still feeling safe while in and out of the water.
The water in the ocean was almost a perfect temperature. The ocean provides so many great activities to spring breakers including surfing, boogie boarding, snorkeling, and jet skiing.
Spring break calls for crowds no matter where you go, but these crowds won't diminish your fun while still feeling safe from Co-vid.