The Adventures Of Hawaii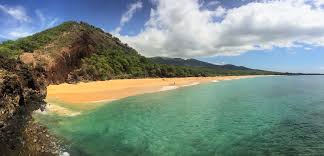 Going to Hawaii is one of the biggest adventures. It is warm and there are so many things to do. Especially on the island of Maui.
As a lot of people know Hawaii is known as paradise. But there is a lot more to do than just relax. You can choose from many places to stay and many things to do. One day you can be on the beach and the next day you could be ziplining through the forest and scuba diving 70 feet under the surface.
One of the best things to do is scuba dive. That is one thing Hawaii is known for and it shows. With the many dives you can do and the many species you see it is amazing. You can see everything from little fish to sharks and turtles. The water is as clear as it gets, and it is very warm.
Beach days are always the best and there is a lot to do there. You can go surfing and rip the wave like a pro or go get your tan on laying on the beach. There is something to do for every age.
At their world class resorts you will find a lot. From amazing pools and facilities to golf courses. There are many hotels, but you will not go wrong with any of them. You will have a great time no matter where you stay.
Zip lining is always fun. It is even better when you are 100 feet up in the treetops looking over the Pacific Ocean. And that is what it is in Hawaii. It takes a couple hours, and those hours will be some of the best hours of your life.
Hawaii is a special place and worth the trip out there. From the water to the mountains there is always something to do, and it will always be amazing. And going there is highly recommended.