Recreational sports according to Kallie Goodfellow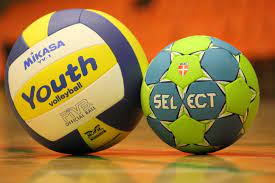 Kallie Goodfellow, a junior at Davis High School voices her opinions on recreational sports.
Kallie plays both soccer and volleyball as recreational sports. Kallie has been playing rec soccer for 8 years and rec volleyball for 3 years.
"I prefer rec sports to comp, I like to have more time on my hands and rec allows that." Kallie says on whether she prefers rec or comp sports.
"It has helped me to get to know people, try new things, and live a life full of activities that I enjoy." says Kallie on the opportunities recreational sports have provided.
"For soccer I hope to improve my endurance. For volleyball I want to improve my strength." Kallie says on her goals in her sports.
These sports are an opportunity for people to stay active and have fun playing sports they enjoy. Kallie has taken advantage of this opportunity and is participating in her community's sports.
"I will overcome my obstacles by training and pushing myself to improve as well as getting tips from those who have been playing longer than me." says Kallie.
Kallie is very determined to do well and have fun in her sports, which shows by her goals to overcome the challenges in her sports.
"I started playing soccer because as a kid it was the sport I got into to get outside and be active. It was something new and different. I started playing volleyball because my mom has always loved volleyball and she introduced it to me and now I have grown a love for it as well." says Kallie on her beginnings in her sports.
"Volleyball and soccer have become my break from life, a way to relax and just have fun. I have enjoyed learning volleyball and soccer over the years." says Kallie.
Anyone who is interested in staying active and having fun, look into joining recreational sports.